Shape Your Path
As a Falcon, you've got a wide array of career planning resources at your fingertips. Beginning as early as your first year of college, you can schedule an appointment with Career Services, utilize resources, attend workshops and more. While your career development is ongoing process that extends beyond college, there's no better place to build a solid foundation than at UWRF.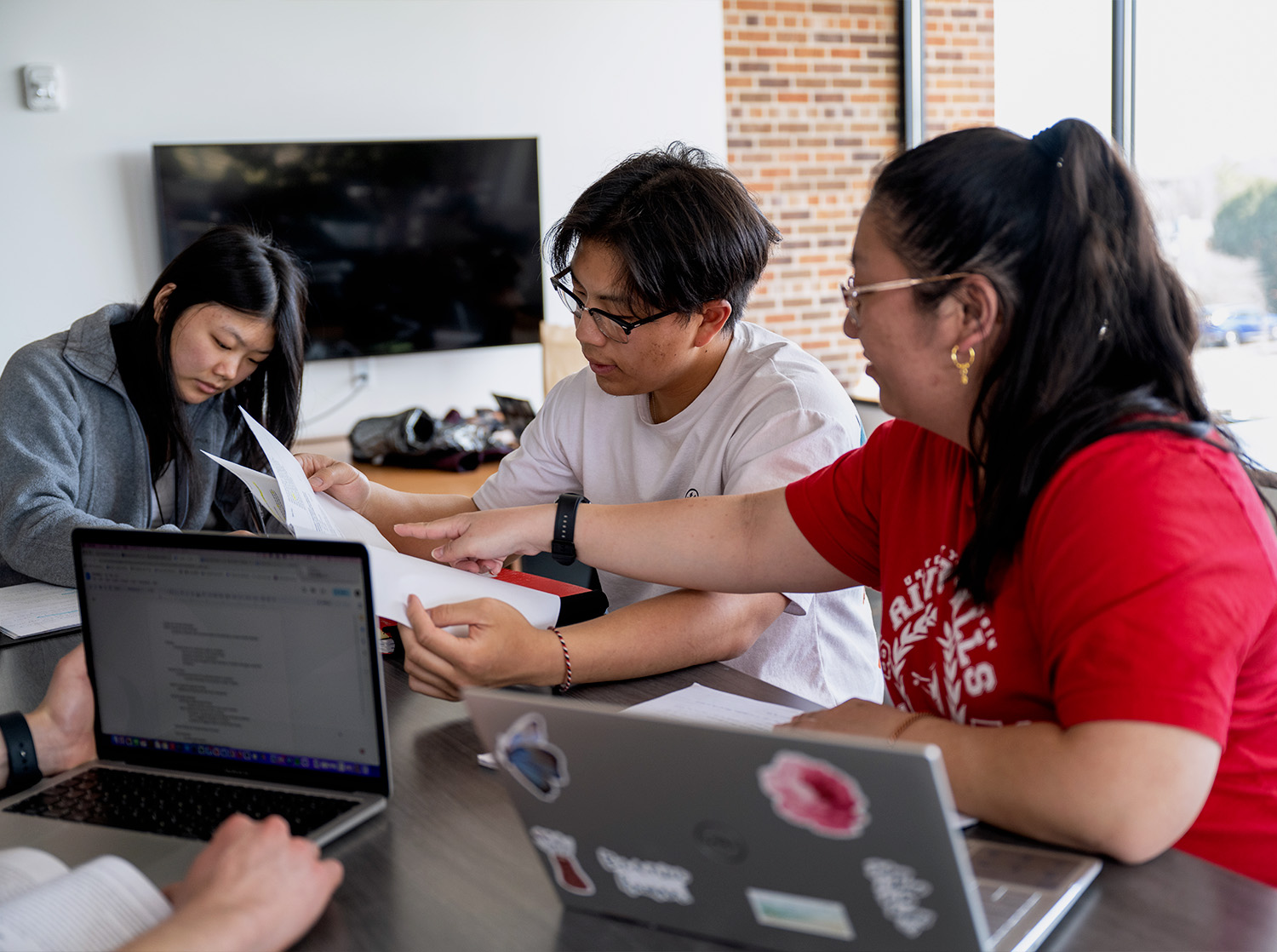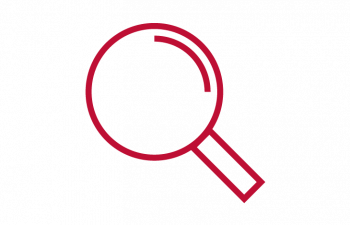 Explore Majors and Careers
Learn more about your major options and possible career paths.
Job Search Prep
Social media professionalism, networking tools and all things etiquette.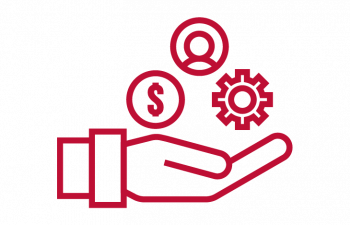 Job Search Resources
Looking for an internship or job? We've got an extensive collection of resources to help your search!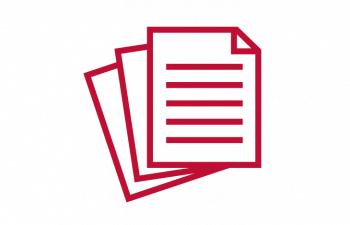 Application Materials
Resumes, cover letters, portfolios? What's it all mean and how can you make yours shine? Let us help!
Interviewing
Before, during and after. We've got all the tips and tricks to nail your interview!
Handshake 
All current UWRF students have access to Handshake, an online recruiting platform specifically for employers to recruit UWRF's top talent. Incoming students won't have access to Handshake until 24 hours after registering for classes. An account will be automatically created for them. All current students can log in to Handshake using their UWRF credentials. Learn more here. 

I'm a current student, what can I use Handshake for?
Job and internship searching 
Scheduling an appointment with Career Services staff
Browsing upcoming events and Career Fairs
Accessing exclusive resources like Big Interview and Going Global
Internships
Internships can open incredible doors! Let us help connect you to the right employers and internships for your future plans and goals!
Graduate School
Interested in attending graduate school? We've got resources to help you search for programs, ace your entrance exams and nail your applications!
Your Career Path
Planning ahead is beneficial to your future self! We've created some suggestions to help you make the most of your time at UWRF and to help establish a basic career planning framework. Explore below to find your place on the path.
At Career Services:
Schedule an appointment in Career Services to explore your interests, skills and personality by taking free career assessments. 
Utilize the Career Services website to research career paths and majors, including the "What Can I Do with a Major In" guides. 
Complete your profile in Handshake to access on-campus, part-time, volunteer and internship postings. 
Create a professional resume and cover letter and have it critiqued by Career Services. Consider attending the My First Resume event if you do not have a resume.
Meet with a Career Counselor to get started on developing your career exploration action plan.
 
On-Campus:
Pick at least one student organization or activity to build connections to the campus and community. 
Discuss your career options and academic plans with your academic adviser.  
Take courses you enjoy that will help you decide if your major is a good fit.
 
Events to Attend: 
Attend the Career and Internship Fair to interact with professionals in a wide variety of fields.

    

Participate in the Study Abroad Fair.
Attend the Career Clarity Workshop, hosted each fall, utilizing group engagement with teh Focus 2 online career planning assessment.
At Career Services:
Research companies and internship opportunities in the fields you are most interested in.
Meet with Career Services to discuss informational interviewing and job shadowing to learn more about particular careers.
Begin developing your professional LinkedIn profile.
 
On-Campus:
Strengthen your campus involvement by participating in the Falcon 5 program.  
Consider studying abroad to increase your global awareness. 
Take an active role in one of the organizations you joined. 
Seek a mentor by building relationships with professors, advisers, campus staff and professionals in your field. 
Speak with faculty members about research opportunities within your major.
 
Events to Attend:
Off-Campus:
Volunteer with local organizations to gain a better understanding of your field.
At Career Services:
Create a LinkedIn profile to connect with professionals and alumni in your field of interest. 
Utilize Career Services website and Handshake to locate job and internship opportunities.  
Schedule an appointment with Career Services to update your resume, cover letter and professional references.
Investigate graduate school opportunities and entrance requirements.
Learn more about interviewing strategies and practice interviewing.

On-Campus:
Seek opportunities to conduct research with faculty members.
Explore leadership opportunities within student organizations.
 
Events to Attend:
Attend on and off campus Career Fairs to learn about internship and professional positions.
Review the list of events hosted by Career Services and attend events that allow you to continue networking with employers of interest. 
 
Off-Campus:
At Career Services:
Update your resume, cover letter, and LinkedIn profile and seek feedback from Career Services and professionals in your field.
Finalize your graduate school selection by having your statement of purpose critiqued and begin obtaining letters of recommendation. Review Career Services information regarding Graduate School Prep. 
Meet with a Career Counselor to learn how to accept and decline job offers as well as negotiate salary.
Review the Career Services website for job search and interviewing information.
 
Events to Attend:
Review the list of events hosted by Career Services and attend events that allow you to make key connections with employers of interest. 
Attend the Career and Internship Fair both semesters to actively engage with employers and begin applying for professional positions.
Attend the Salary Negotiation Workshop offered each spring.
If you haven't already done so, attend the Etiquette Dinner in the spring.
 
Next Steps:
Continue accessing Handshake to view job postings.
Additionally, upload your resume so you can be referred to employers for jobs in your field.  
Follow up with networking contacts you have established to uncover job and internship opportunities.
Career Services
187 Rodli Hall
River Falls, WI 54022
/p>