Open Recreation
We have endless opportunities for open recreation, both indoors and out! Access to most spaces is available at no additional cost for full-time students. Part-time students, faculty and staff and community members may need to purchase a membership or day pass to enjoy offerings. Keep in mind that hours may change due to academic classes, home athletic events, holidays, breaks and other private group rentals. Check the schedule below for the most up-to-date hours or contact Campus Recreation at 715-425-4289 with questions.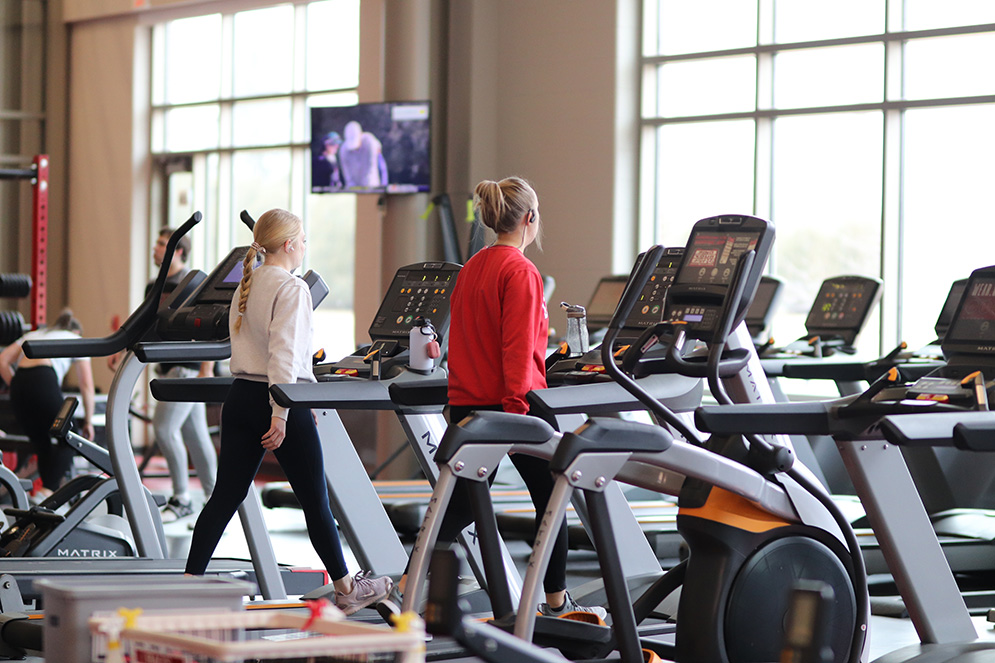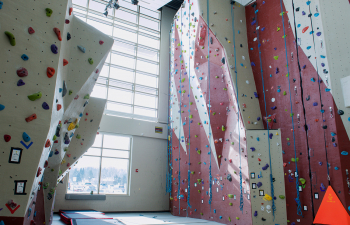 Climbing Wall
The Falcon Center has an Eldorado Climbing Wall used by students, faculty/staff and the community.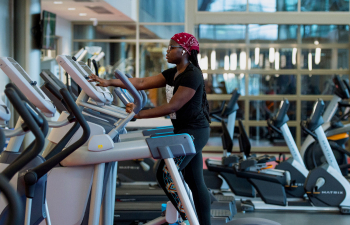 Fitness
Members have access to cardio and selectorized machines in the Fitness Center and the Rig during open recreation.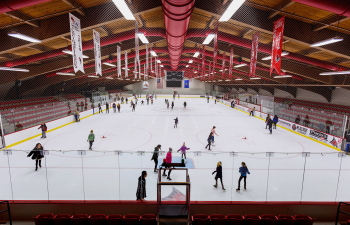 Open Skate/Hockey
Campus Rec offers plenty of opportunities to hit the ice during Open Recreation.
---
Campus Trails
Campus Recreation partnered with the UWRF Advisory Council on Health and Wellness and the Physical Activity Working Group to create walking routes around the campus. These paths are marked with colors and numbers indicating the total distance (in miles) of the path. 
Below is a map of the routes. Consider taking a walk, jogging, roller blading, or biking one of these routes next time you want to get outside! The routes were set up so you can jump on in any location. The distance of the path is the same whether you start at the Falcon Center or the University Center.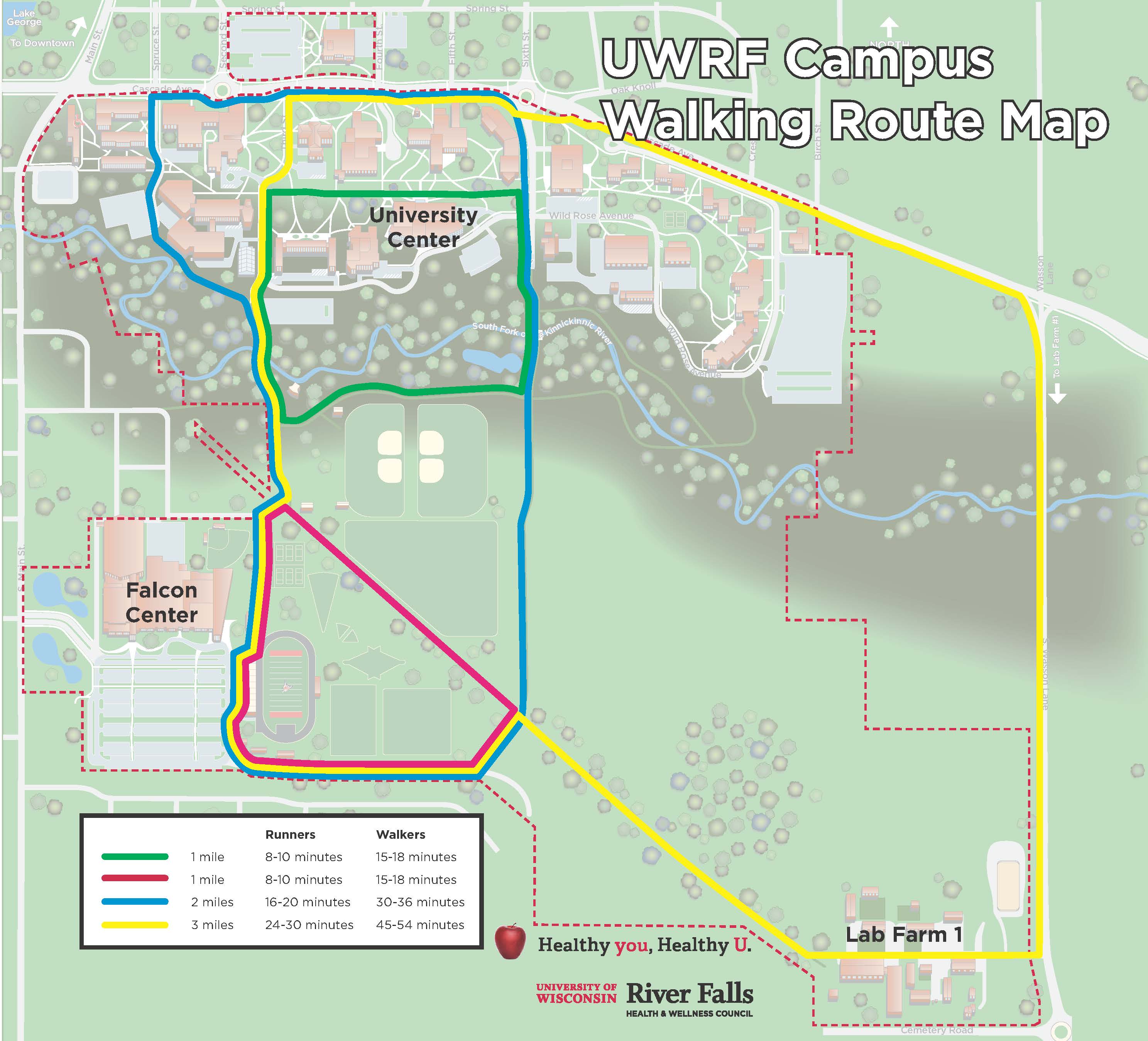 Campus Recreation
185 Emogene Nelson Ave.
A105 Falcon Center
River Falls, WI 54022
/p>