Skills for Life
Designed to teach participants important skills, Campus Recreation offers a variety of instructional programs open to community members. Ongoing programs include Learn to Skate, Learn to Climb and American Red Cross certifications, while certifications for fitness instructors and outdoor recreation leaders may be offered occasionally. Check back often for dates, registration information and more!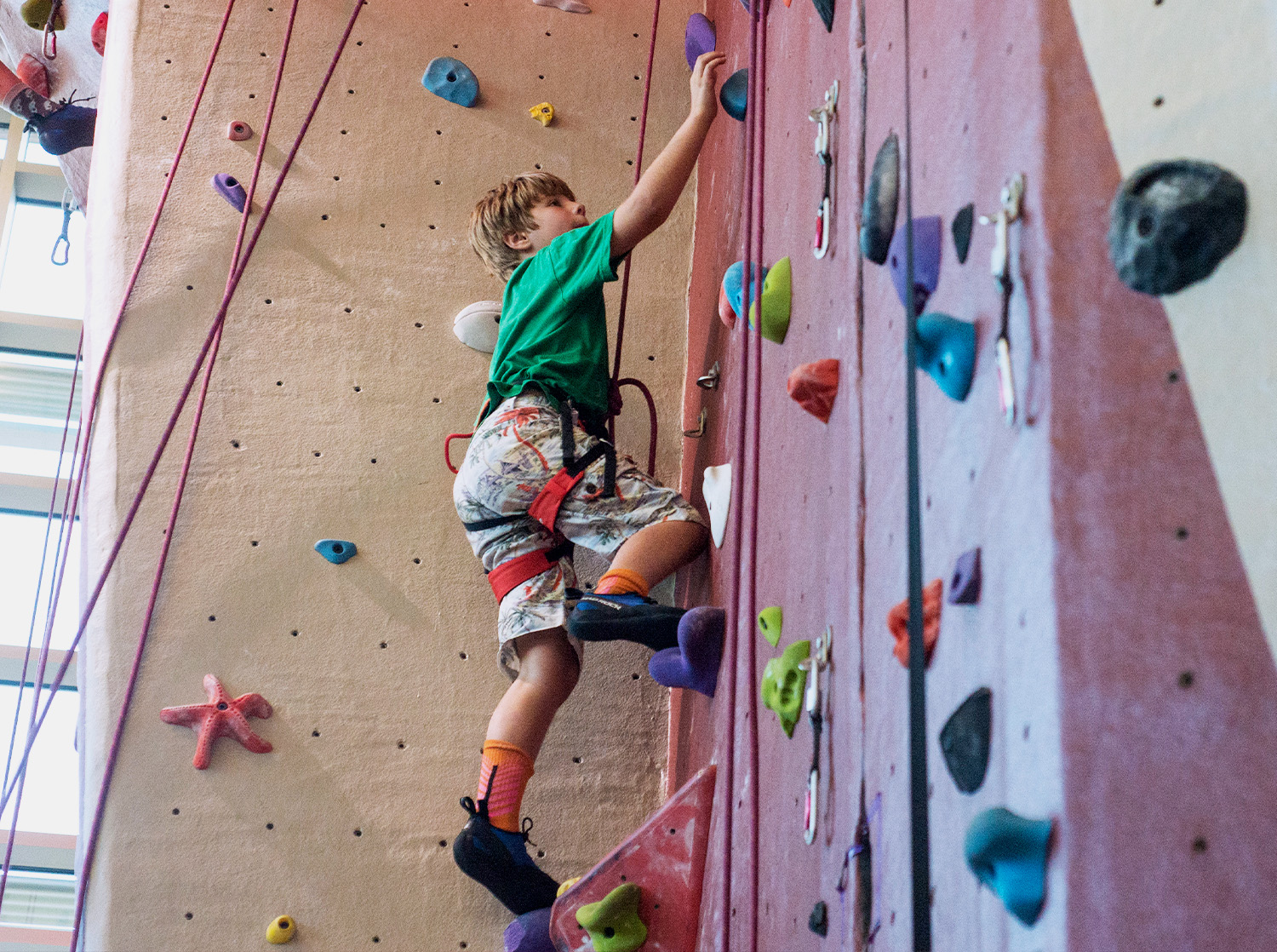 CPR, AED and First Aid
This course trains participants on skills from the American Red Cross for Adult and Pediatric First Aid, CPR and AED. All participants who register will need to complete a 2.5 hour online course prior to the two-hour in-person skills check. The online course walks participants through lifesaving steps in many different situations to ensure a base knowledge is met. The in-person skills check ensures the physical portion of the certification can be met. Questions? Email us at campusrec@uwrf.edu.
Learn to Climb
Learn to Climb is an introductory youth climbing program designed to empower kids ages 6-13 to discover the sport of climbing with experienced, certified instructors. Learn to Climb is open to all skill levels and experience. Classes take place at the Falcon Outdoor Adventures Climbing Wall inside the UWRF Falcon Center.
Ages: 6-13 years old
Fee: $115/climber
Location: The Falcon Outdoor Adventures Climbing Wall is located at 185 Emogene Nelson Ave., River Falls, WI. Parking is available in Pay Lot 3 directly in front of Ramer Field. Please follow parking regulations listed at the pay stations.
Additional Information: For more information, contact Jake Brunnquell, outdoor recreation coordinator at foa@uwrf.edu or 715-425-4335. 
The University of Wisconsin-River Falls (UWRF) strives to provide a safe and secure learning and working environment for everyone involved in university activities. Children come into contact with UWRF employees through various programs, camps, and events. If you suspect any misconduct or have concerns regarding interaction between any child and UWRF employee or student, please visit the Report It website.
Learn to Skate
It is the goal of the Hunt Arena Skate School (HASS) to provide a quality learning experience in a supportive environment for all participants. Skaters will achieve their personal goals while having fun and learning the appropriate elements established by the Ice Skating Institute. All instructors are qualified instructors and students at UW-River Falls. 
We offer learn-to-skate classes, freestyle classes (for figure skaters who have passed delta), an annual ice show and pro's ice (for figure skaters taking private lessons). For more information about HASS, click here. 
Campus Recreation
185 Emogene Nelson Ave.
A105 Falcon Center
River Falls, WI 54022
/p>