What's the Future Hold?
Whether you're just beginning to explore your academic path or already set on a plan, we've got resources to help you every step of the way. Explore below for resources you can use to investigate majors and careers.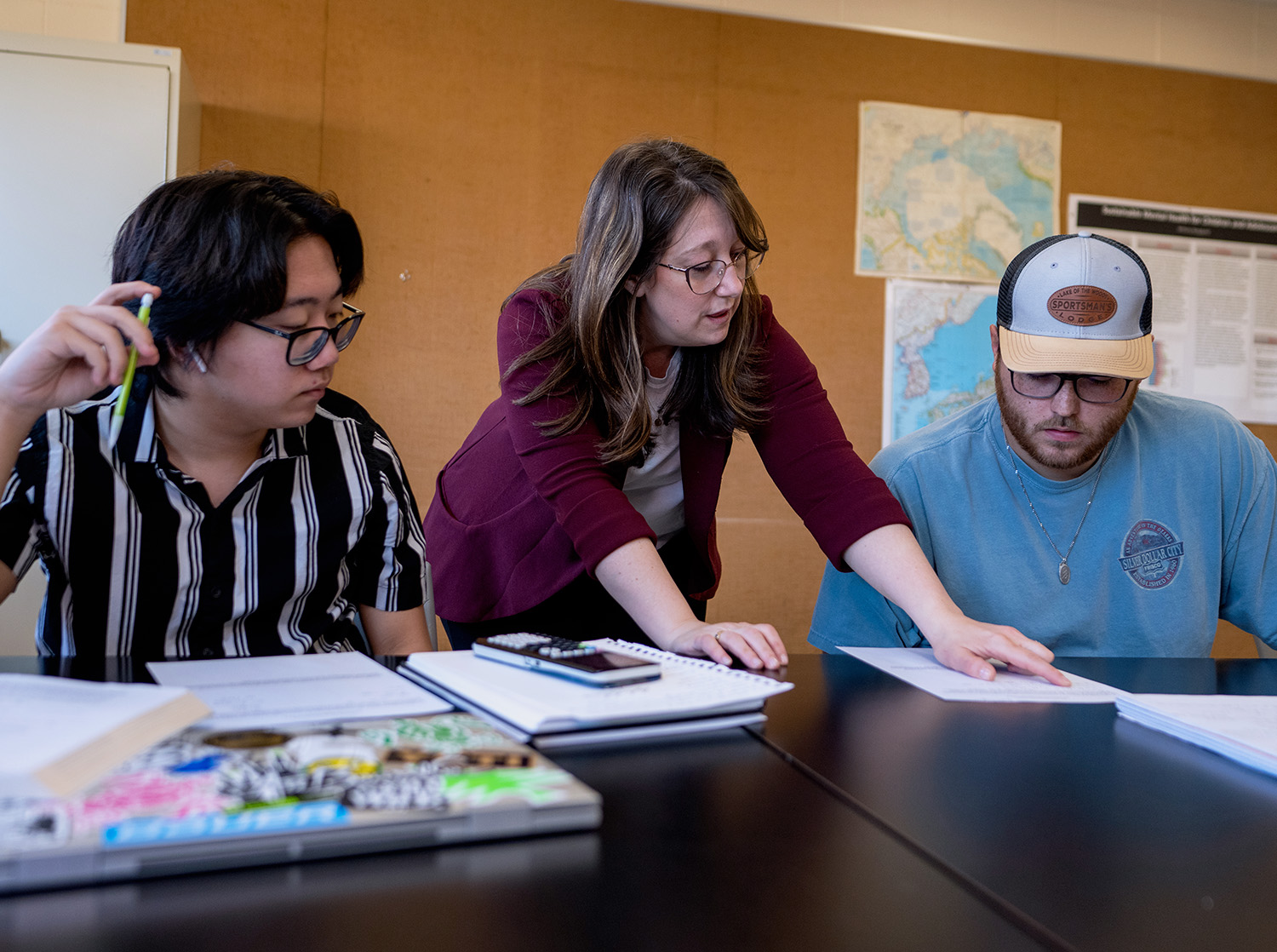 Meet With a Career Counselor
If you don't know where to start with researching careers or need help identifying majors of interest, meet with a Career Counselor. Take the Focus 2 online career assessment prior to your appointment to allow for an in-depth conversation on the results and to begin formulating your action plan.
---
Research Majors and Careers
Do your research! Click the plus signs below to read more about your options for exploring majors and careers. 
Unsure of your major? We recommend meeting with Jessica Wekkin, coordinator of academic engagement and exploratory adviser. Jessica chan be reached at jessica.wekkin@uwrf.edu or 715-425-4864.
Focus 2 is a quick, online tool that will guide you through personality, skill, interest, leisure and value assessments. The results can help you choose a major and explore possible occupations. The assessment reliably helps students plan for and achieve career success.
Getting Started: 
Go to the Focus 2 Website.
Login or click 'Register.'
Use access code falcons
Register with your UWRF email and W# (ex: W1122334).
Take the assessments.
This interactive activity generates a personalized report to help you identify majors of interest at UWRF. 
This interactive experience is designed to help you find a career path based on exciting, real-world challenges that go beyond job titles. After completing the activity, you will receive a customized Challenge Profile with a career exploration action plan. 
Getting Started:
Go to app.mysparkpath.com/.
Click on "Get Started" or "Sign Up."
A sign-up box will appear to create your own account. Sign up as a student.
When prompted for the code, enter "uwrf2021"
Create a password with at least eight characters. This will be the password you use to return to the account to review your results or try the sort again.
Each major guide outlines common career areas, typical employers hiring within the field and strategies designed to maximize career opportunities. The information is representative of typical career paths associated with each major. At the end of each guide, links are provided to industry websites, professional associations, the Occupational Outlook Handbook and employment opportunities within the field to aid you in further career research. PDFs are available of each major guide by clicking "Print Version" under the major heading.
We've got 70+ areas of study so we're confident you'll find the right fit, no matter what your interests.
Networking is an excellent way to learn more about majors and careers! Ask other students what they like or dislike about their particular major. Speak with a departmental adviser or a professional working in a field that interests you.
It may seem simple but trying a major or career field on for size is a great way to narrow your interests. 
Take a class in a field that interests you.
Join a student organization that is related to a field of interest.
Conduct a job shadow or informational interview.
Explore a particular field through on-campus work, volunteering, a part-time job or internship. Find such opportunities posted in the UWRF Handshake system.
Career Services
187 Rodli Hall
River Falls, WI 54022
/p>