Virtually all of the 2022 University of Wisconsin-River Falls graduating class had either landed jobs or were continuing their education by the end of last year, according to First Destination Survey results that measure students' post-graduate employment. 
2023 Grads, What's Next?
Congratulations, graduate! As you begin life after UW-River Falls, Career Services would like to know where you're headed next. We invite you to spend a few minutes completing the First Destination Survey. We want to hear all about your career, graduate school, military, travel or service opportunities. If you're still finalizing your plans, complete it as best you can and we will contact you again later to learn of any updates. Be assured your answers will remain confidential. Your name or responses will not be shared in any way that is personally identifiable.

Survey results are extremely valuable to future students. By completing this very short (3 - 5 minute) survey you will help other students learn about what's possible after graduation and your feedback will help Career Services plan for meeting student needs in the future. If you're a May 2023 graduate, click here to take the First Destination Survey. Thank you for your participation and best wishes for success in your first destination beyond UW-River Falls.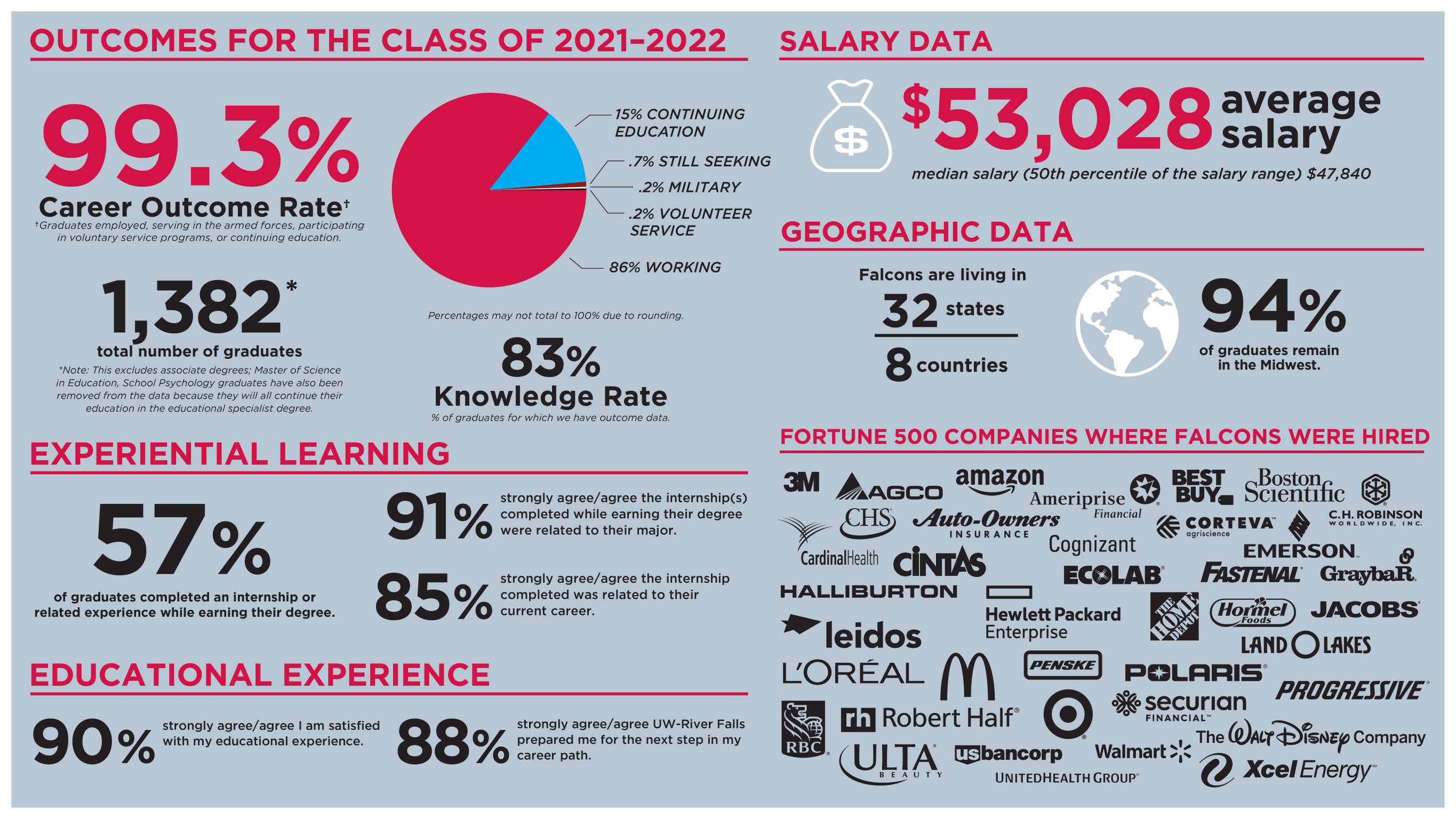 Career Services
187 Rodli Hall
River Falls, WI 54022
/p>