Do Better, Not More!
Designed for academically talented students, the UWRF Honors Program provides a supportive community throughout your college career. Customized to your graduation requirements, the Honors Program isn't like an AP or high school honors program. Instead of taking additional classes to graduate with honors or completing extra work, our Honors Program is your Honors Program - uniquely catered to your course requirements so that nearly all the classes you take for the Honors Program count towards graduation. And we aren't just focused on academics, the Honors Program provides a wide range of social and community engagement opportunities.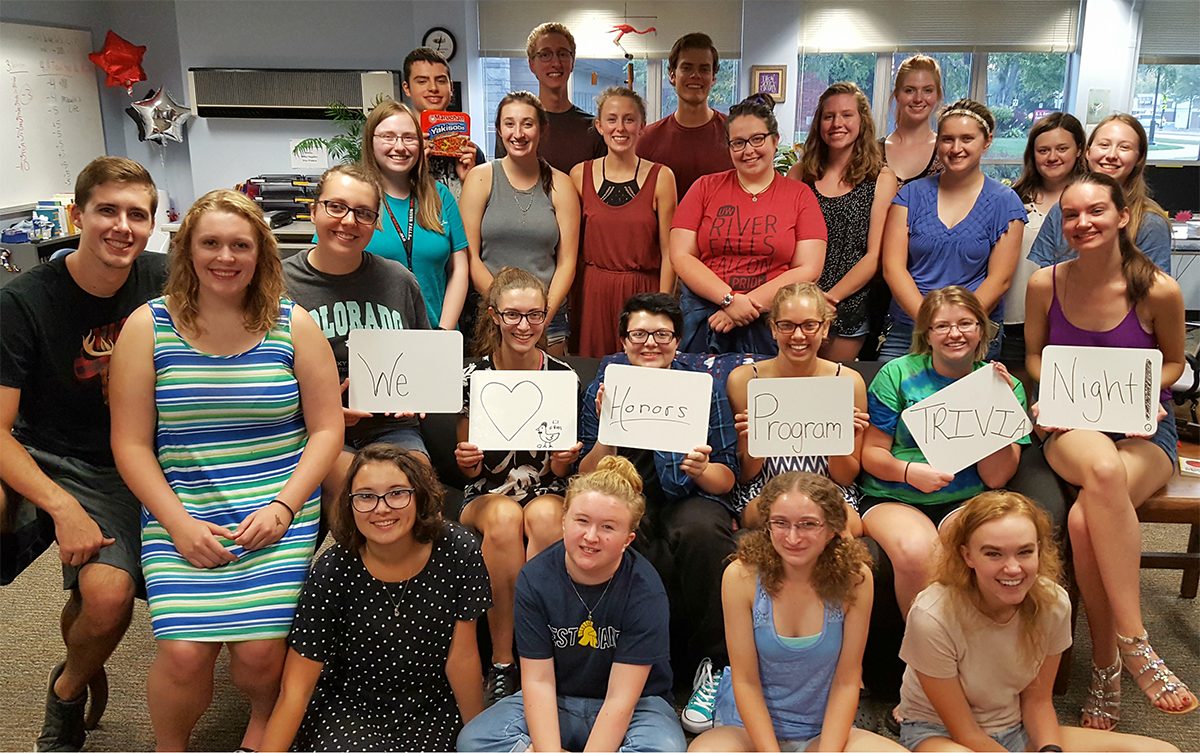 The Honors Programs Application Process
Honors Program applications are accepted on a rolling basis. However, we encourage you to apply early for advising purposes, program updates and upcoming event announcements.
Honors Program Benefits
Customized curriculum
No added time to graduation or extra course work*
Priority registration
Honors advising
Honors interaction space/student lounge
Optional Honors housing available
A notation on your transcript showing completion of the program
*If advising guidelines are followed
---

Honors Program Qualifications
Eligibility for first term, incoming first year students:
Composite ACT score of 27 or higher OR
Graduated in the top 10% of high school class OR
Have a Cumulative High School GPA of 3.75 or higher
Eligibility for transfer and current UWRF students:
Cumulative GPA of 3.3 or higher with time to complete the Honors Program requirements
Students are encouraged to join the program in their first semester of eligibility. Students may join the Honors Program after they have earned 60 credits but will be required to meet with the Director to ensure that all requirements can be met by graduation. 
---

I'm interested, tell me more!
Interested in applying for our Honors Program? Explore below to learn about our curriculum, housing options, leadership opportunities and much more!
In order to complete the Honors Program at UWRF, students who have been accepted into the program will take two Honors-specific classes and demonstrate knowledge in five core competencies:
HON 190: Honors Seminar
All Honors students enroll in HON 190 early in their UWRF career, preferably the first semester in the program. Taught by instructors from several departments, this one-credit seminar is the foundational class that explores why each of the five Honors competencies is important and then helps students create a personalized Honors Program plan. 
Global Engagement/Awareness
All UWRF students must complete a "Global Perspectives" (GP) class in order to graduate so this class will count in this competency. The rest of this requirement may be earned in a variety of ways: by completing a second GP class, taking a 200-level or above Modern Language class (i.e. Spanish, French, German, Chinese, or Japanese), participating in a credit-bearing study abroad experience or by completing a "portfolio project."
Communication/Rhetorical Skills
All Honors students must have strong reading, writing, and thinking skills; therefore, a class in your major that teaches you the language of your discipline will satisfy this requirement. The comprehensive list of these classes is available in our guidebook.  
Community Engagement
Being active in the community, whether that is the campus, your home, the national or global communities, offers a variety of benefits to students. Therefore, if students plan on graduating from the Honors Program, they must complete at least 135 volunteer hours prior to graduation. These 135 hours may be split across all four years or done in a shorter amount of time and may be done throughout the year, including over the summer, Spring Break or J-Term.
Sustainability
Sustainability is the study of three key areas: economic, social, and environmental justice. Since part of our mission at UWRF is to prepare ethical and engaged students, all Honors students will take courses that explore two of the three "pillars of sustainability" named above. All UWRF students must complete an "American Cultural Diversity" and an "Ethical Citizenship" classes for graduation; thus, these same classes will satisfy the Sustainability requirement. 
Undergraduate Research, Scholarly, and Creative Activity (URSCA)
Another part of our mission at UWRF is to introduce students to the benefits of being involved in research and scholarly activities; therefore, to meet this requirement, students will complete an undergraduate research, scholarly or creative activity in an upper-level class in their major and/or minor. This is a class students are taking toward their graduation requirements and is NOT an extra class that can delay graduation. 
HON 497: Honors Capstone Seminar
To complete the Honors Program, all Honors students must take HON 497, a class where Honors students meet once per week for 50 minutes to listen and respond to URSCA presentations by their peers in the Honors Program. This class is taken in the penultimate or final semester of coursework and must be completed prior to leaving campus for student teaching, senior year internships, clinical rotations, 3+1 programs, etc. 
Things to Keep in Mind
Nearly all of the classes taken in these competencies will also count in students' major/minor, General Education, and/or University requirements. The credits students need to take to complete the Honors Program outside of graduation requirements are kept to a minimum so that students are not taking "extra" classes to complete the program.  
In order for students to graduate with the Honors Program on their transcript, they must have at least a 3.5 cumulative GPA by graduation.
Students may NOT double-count courses between the different Honors Program competencies. For example, ESM 251 cannot count as both Communication/Rhetorical Skills and Sustainability.

The Honors Program Office audits student progress every semester to ensure students are on track for program completion. 

If students are not making progress toward completing the Honors Program and maintaining a cumulative GPA of 3.3 or higher, they will be removed from the program after two semesters on probation. If a student falls below a 2.4 cumulative GPA, they will automatically be removed from the Honors Program since it is mathematically impossible to reach a 3.3 in two semesters. As noted above, students must have at least a 3.5 cumulative GPA by graduation as a program requirement.
More detailed information can be found in The UWRF Honors Program: Student's Guide.
The Honors Learning Community is a residential experience for first year students who are members of the Honors Program. Students in this community represent a variety of majors, and all of the residents are dedicated to being engaged academically and socially on campus.
If you are a first year student and are interested in living with a neighborhood of Honors students, complete your housing contract early and indicate that you want to live in the Honors Community. This is a first-come, first-served opportunity so we recommend doing your housing contract as soon as you can.
Please note: if you are an Honors student but the person you want to be your roommate is not, you can still join the community.
The Honors Program and the Student Success Center run a program for first-year students called Striving Toward Academic Recovery (STAR). Our goal is to pair Honors students as Peer Academic Leaders (PALs) with students in the STAR program to help them succeed while providing excellent leadership experiences for the PALs. All PALs are fully trained prior to the semester, including what they should and should not discuss with their mentees and are provided with the semester curriculum, including all handouts and background material that may be needed for an activity
PAL responsibilities include:
Meeting every other week with 1-3 STAR students. All PALs are assigned their own group of STARs.
Checking in with the Honors Program Director the opposite weeks to discuss how things are going and to address any issues that arise.   
Leading a workshop for the STARs about study skills, college success suggestions, relieving stress, etc. The Honors Director and the PALs create the schedule together and focus on the PALs strengths in what should be addressed. The Honors Program Director also assists the PALs in planning and executing their workshops.
This experience counts toward the community engagement requirement in the Honors Program and students may apply to be PALs once they have been on campus at least two semesters. Students are recruited in the spring by the Honors Program Director.
If you have any questions, contact Kathleen Hunzer at kathleen.hunzer@uwrf.edu or 715-425-4281.
One of the hallmarks of UWRF is that we are a caring, supportive, student-centered community. In order to support this mission, we have created Freddy's Pantry, a pair of food shelves on campus to assist students who have food and/or daily living insecurities. Honors student volunteers help run the pantries.
Planning and Documentation

Undergraduate Research, Scholarly and Creative Activity (URSCA) 
(Complete in the semester when you take HON 497)

URSCA Class Declaration Page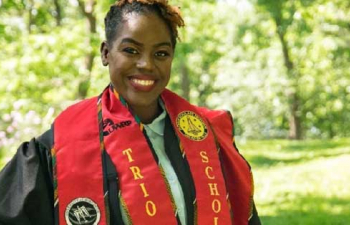 Honors Guidebook
Find out more about Honors Program coursework and special opportunities.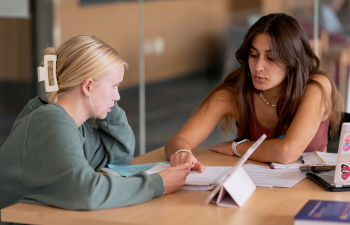 Honors Program Application
Applications to the UWRF Honors Program are accepted on a rolling/continuing basis.
Honors Program
231 Rodli Hall
410 S. 3rd St.
River Fall, WI 54022
/p>